These days, project managers are out to execute the most intricate initiatives as smoothly as they can without missing deadlines. With a project portfolio management system, it's no surprise that they no longer rely on guesswork. The latest technologies from these platforms make sure that project managers can create feasible targets and deadlines and connect their current projects with correlated initiatives. With that, they can gain a clearer perspective of the overall context of the venture and guarantee a well-grounded collaboration between departments.
This is particularly important since portfolio management tools and techniques are integral as organizations adopt social distancing measures and remote work operations, according to this collaboration tools for remote teams new guide.
Reliable project portfolio management software can help your enterprise in accomplishing projects within the deadline and ensuring client satisfaction. If you still don't have one for your team, we can show you the advantages of acquiring a system of your own.
In this post, we'll take a look at the features of portfolio management found in common project portfolio management platforms. We will also tell you how these capabilities can contribute to the future of your business, whether you're a small startup or an established enterprise.
Project portfolio management software features are all you need to speed up your return on investment
A project portfolio management system has all the vital functions project managers require for overseeing projects, portfolios, and programs. It assists organizations during the entire project lifecycle, from prioritizing demands and allocating resources to deploying resources and managing the entire pipeline to executing the project and conducting assessments on the initiative. Additionally, it cuts down time-consuming and non-value-added activities that are considered "waste" for your projects.
Project selection and analysis
A project portfolio management system can identify which project possesses the highest value and by doing so, it can maximize the use of your assets, so that your organization can put more attention on these ventures. That way, you're sure that your capital, infrastructure, workforce, and other available resources wouldn't be put or sent to waste. Instead, they'd be allotted for projects that can benefit your organization most.
Your platform can also allow you to incorporate the best portfolio management tools and techniques so that you can map out and manage your projects according to the process you deem fit for it. Its configurability enables establishments to be more flexible as they work alongside avant-garde technology.
Resource and time management
Besides allocating resources and streamlining processes, your PPM platform also covers some features of portfolio management such as time management and labor management. Since staff works on the same page with appropriate workload and working hours, your employees become more efficient and collaboration is more seamless.
Purchasing a PPM system also boosts, if not guarantees, success rates. To improve your overall execution of future initiatives, you can also count on your software to generate reports that pinpoint your strengths and weaknesses in a particular venture.
Overall, project portfolio management platforms are necessary for modern portfolio management tools and techniques. Forbes highlights the importance of coordination, detailed planning, and a robust execution strategy to achieve project success, so if you want to realize your enterprise's project goals, it's best to acquire a platform of your own.
The competition runs high in any industry, and you cannot afford to be caught in a blunder or get left behind when it comes to project execution. To rise above the rest, you need project portfolio management software that will safeguard your assets and help you make well-informed project management choices.
The best portfolio management tools and techniques effectively manage your resources
One of the features of portfolio management focused on by most project portfolio management platforms is the allocation of resources, as we've mentioned in the previous point.
A good project portfolio management software ensures a business effectively and efficiently deploys required assets at the right time and place. These assets can include financial resources, human capital, technical expertise, production and development, to name a few.
Besides allocating resources on the level of initiative, project portfolio management software features also include the creation of possible resource scenarios that allow project managers to envision the outcomes of their strategies in resource management. Some functions also extend this perspective across an organization's entire project portfolio, so that project managers are not only looking at the smaller picture when it comes to the project assigned to them.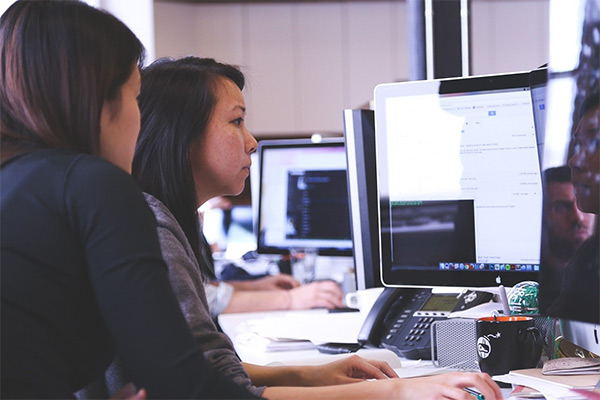 The best portfolio management tools and techniques focus on project management
One of the key features of portfolio management include company-wide project management. This means access to powerful solutions that were developed for project construction, scheduling and envisioning your initiative.
With a project portfolio management system, you can easily oversee projects, delegate assignments, and keep up with timelines while determining integral pathways, allocating assets and monitoring your venture's overall progress.
Because all of these processes and information are in a centralized platform, you can market at a more rapid pace and make the most out of your resources. With a project portfolio management software, your team's projects can only lead to one way: success.
Your project management software features are essential in the planning and execution of your initiatives, especially if they're quite a handful
There are so many modern approaches and demands when it comes to the strategic disposition and constant delivery of products and initiatives. Even under a global pandemic, the COVID-19 crisis can teach us a lot about project management.
To meet these rising demands and unexpected scenarios, you need the most innovative portfolio management tools and techniques. Project managers ought to think of purchasing a platform of their own to be able to hold up their goals across all endpoints of their enterprise.
The integral capabilities of a robust project portfolio management system include demand management, project and time management, asset capacity construction, asset allocation, portfolio management, collaborative functions, communication features, program management, report generation, security and user administration, usability and system integration. All of these assist you in every part of your initiative's lifecycle, which makes it a vital solution for establishments that work with various teams and multiple projects.
Generally, it is also necessary for businesses, since capital and monetary assets play a major role in running an enterprise, and one sure way to make the most out of your financial assets while executing a successful project is by obtaining a project portfolio management system.
Advanced project portfolio management software features also cover handling multiple tasks, configuration as well as modification of the user interface to create a bespoke solution for any enterprise, regardless of their size, industry and operations.
A project portfolio management software can tackle any type of initiative, including traditional projects
We've managed to talk about how powerful a project portfolio management system can be, when it comes to assisting project managers in making well-informed decisions, planning their initiatives, and executing their projects.These projects can come in the form of work bundles and containers and can also span traditional projects that can use a modern touch to accelerate processes and increase efficiency.
Throw in communication and collaboration functions, and you have yourself the perfect portfolio management tools and techniques. Effective communication and encouraging collaboration are critical to achieving project success, according to research. This allows teams to exceed traditional means of reporting, monitoring and determining issues in projects that require plenty of resources and processes across different work landscapes.
Join us in the future
With a project portfolio management software, you can oversee your projects better, plan your initiatives in a more organized manner and improve project delivery and execution. You can easily view workforce availability, establish your priorities and enhance collaboration between teams.
The best part of jumping on board this train to the future is that your project portfolio management system can allow you to manage various projects and teams and quickly check authentic outcomes on how tasks are being accomplished.
All these portfolio management tools and techniques are located in one convenient platform that you can integrate with other solutions so that your project workflows and resource management continue to sail smoothly despite the rushing tides and gigantic waves.
Want to see these functionalities in Sciforma PPM? Let's schedule a demonstration !