Project delivery organizations rightly focus on projects that make an immediate impact, or projects with short ROI break even points, or projects that are expected to deliver strategic benefits for multiple years. But, PMOs and project leadership can also have an impact in time horizons that can be measured in decades not years. This is where change management comes into play.
Project leadership can drive long-term impact in a company's level of competitiveness along two axes. The first is as a change agent for corporate evolution and transformation. How many companies are you aware that are "betting the business" on a digital transformation? At their core transformation initiatives consist of a series of programs, which consist of a series of interrelated projects. Keys to the successful enablement of corporate evolution and transformation include core competencies in change management, institutional learning, and top-down strategy execution.
The second axis deals with ensuring workforce competitiveness. This includes building core competencies in talent management and skills and capacity forecasting.
We will further elaborate upon each of these core competencies in the next 5 weeks. But let's begin with Change Management.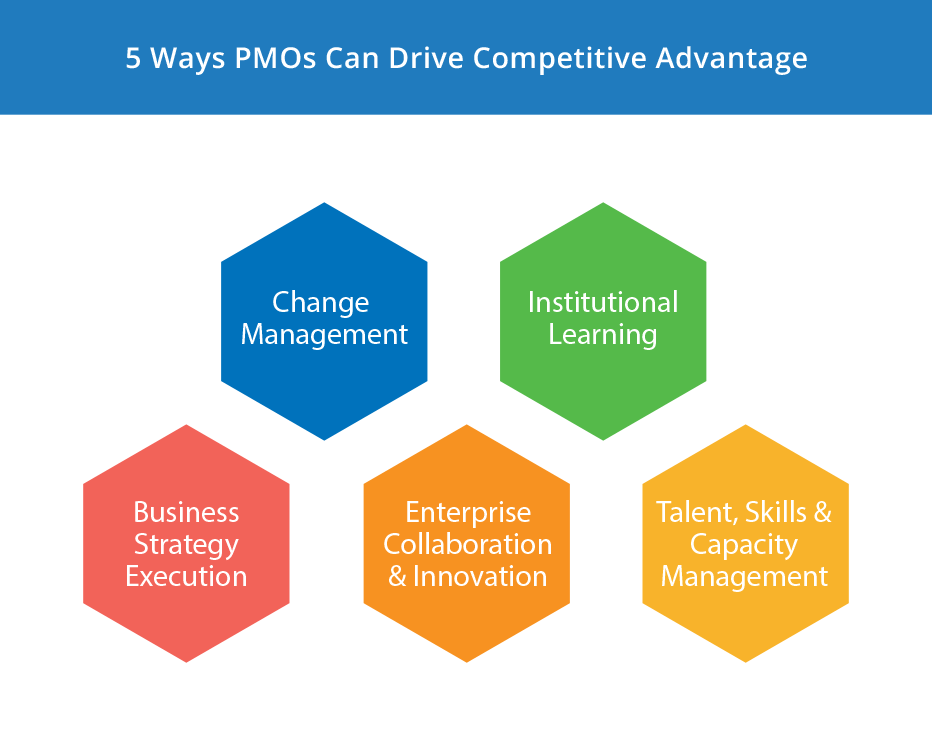 Change Management
Successful change as the old adage goes is a matter of successfully orchestrating investments in people, process, and technology. Technology and process is the relatively easy part. Deployments fail because of a lack of strategic focus on people adoption and acceptance of the new process and technology. You need a strategy for winning the hearts and minds of all stakeholders from end-users to executive leadership. Put that way, it's obviously not simply a matter of training. There are things that PMO leadership can do to prepare for an almost certain acceleration of the rate of business change and disruption. Specifically, PMOs can advocate for the culture required to ensure long-term workforce adaptability. These tactics can range from practices relating to compensation, recognition, collaboration, and executive sponsorship.