Project activity is at the crossroads of a number of various business domains and challenges and requires the contribution of many different teams, functions, tools, and systems. This mechanically increases the chances for problems to arise, as underlying issues impact the efficiency of overall project management. What's more, coordination and collaboration need optimization for the whole PPM process to work smoothly. While the challenges that may threaten to derail a firm's project portfolio management are legion, the solutions we discuss in this article prevent the occurrence of such issues that have been hamstringing the performance of the business. Let's discuss the main challenges and solutions of project portfolio management.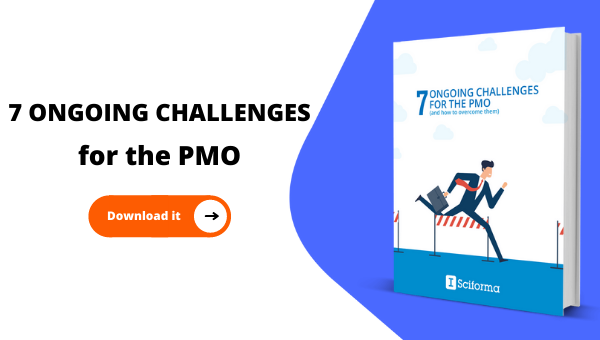 PPM Challenge 1: Lack of Data Visibility
Poor visibility into business- and project-related data is one of the most common problems PMs face:
Which projects are in the pipeline?
How are the various projects that are in-flight right now faring?
Which specific issues might they be facing?
How do these projects contribute to the realization of the firm's objectives?
Who is working on what and when?
Which share of the budget allocated to a project has been consumed?
Those are just a few of the questions vexing your PMs or PfMs without the right management processes and tools. Indeed, the cornerstone of effective project management is a clear understanding of the challenges of your project portfolio management pipeline. Simply put, you can't manage what you can't see!
Adopting a PPM tool
So, what can the many businesses and PMOs suffering from suboptimal data visibility do to regain control over their portfolios? In a majority of cases, the solution will be the adoption and implementation of a purpose-made PPM tool. More often than not, subpar data visibility is a symptom of toolset inadequacy. Some organizations just don't have a proper tool to manage their project portfolios and are doing their best to connect the dots manually. To do so, they may be using makeshift systems or collections of spreadsheets. Others face a software proliferation problem, causing data silos and asymmetries of information. In any case, consolidating all project-related data into a single, central repository with advanced analytics capabilities should eradicate blind spots.
PPM Challenge 2: Low productivity
Such data visibility issues directly translate into lower-than-average productivity of work. Why? Because project managers are wasting valuable time hunting for information and making sense out of unconsolidated data. Besides, firms that manage projects and project portfolios without the support of dedicated software tools typically find their project teams tied up in time-consuming administrative tasks such as report generation and sharing, or manual administration of time sheets. All in all, this project waste can account for up to 90% of all the project work in some organizations. Add this to the unreliability of manually collated reports, and the performance gaps become too significant to be overlooked.
Additionally, automating all of this tedious, valueless work using the productivity features of a professional PPM platform can save 25% of project manager time. You do the math.
PPM Challenge 3: Poor Collaboration Across Project Teams
In the organizations that haven't implemented a standard, structured PPM process, misalignments and disconnects between project managers and project teams can also get in the way of effective project management. When teams do not speak the same language and do not use the same tools, metrics, and baselines to produce reports and dashboards, the resulting inconsistencies can gnaw away at the value of your project portfolio.
Good collaboration across teams is indispensable to successful project delivery. Managers can significantly boost the quantity and quality of interactions with collaboration-friendly PPM tools. Features like built-in communication, notification, and sharing features are becoming increasingly important with the spread of remote working, as geographically-dispersed teams are becoming the norm. But effective and fruitful collaboration also demands the support of shared standards and of a common PPM process. These are typically introduced and maintained by a Project Management Office or a similar structure.
PPM Challenge 4: Insufficient Value from Project Activity
Organizations and businesses invest their resources in projects because they expect to achieve specific results and benefits — whether financial or extra-financial. So, at the end of the day, the best way to assess the effectiveness of your project portfolio management is to measure your ability to realize those expected benefits. The reasons why the projects of so many firms miss the mark are manifold: inability to keep project costs under control, poor project execution and poor quality of deliverables, high project failure rates, longer-than-average project completion time… But most of the time, it is due to project selection issues.
It is mission-critical to carefully analyze project ideas, demands, and propositions in order to make sure you consistently pick the most promising ones. While a PPM tool with robust demand management and portfolio management capabilities will considerably facilitate the process, good project selection also requires the strategic intelligence of an empowered PMO.
Other articles about PPM optimization: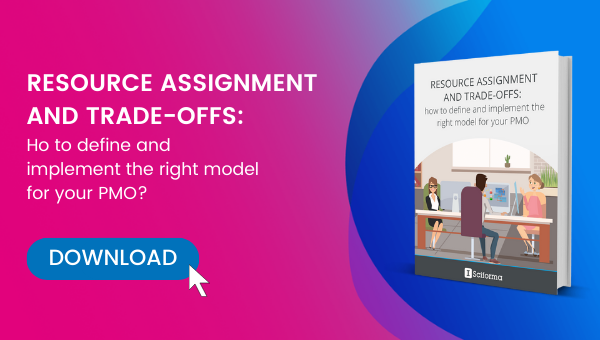 Taglines: #sciforma #PPM #PMO #projectmanagementoffice #projectportfolio #projectmanagement #strategy #software #innovation #enterprise #projectportfoliomanagement #spm #success #leadership #awards #agile #waterfall #decisionmaking #scrum #businessagility #pmocorner #portfoliomanagement