Already 6 months into 2020! We have been busy developing new features or enhancing existing ones in Sciforma PPM software. This is a recap of the exciting can't-miss features in 2020.
Jan 2020 – Feb 2020: Don't live in a grim universe!
An updated risk management module and a new risk homepage
This new view allows Project/Product/Program Managers to stay on top of their Risk Registers. Most risky elements are continuously highlighted, and updates about Risks and their supporting objects like Mitigation and Contingency Actions are clearly emphasized.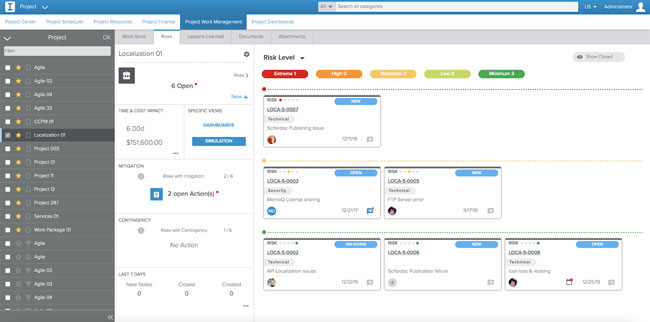 April 2020: Be Agile!
A bunch of new features to embrace Agile
This update focused on providing more automation and even more integration between the Agile and Waterfall worlds. Users experience this through, respectively, Agile templates, bulk-create Backlog items, better synchronization between Tasks and Iterations, Agile and Project Teams, and more.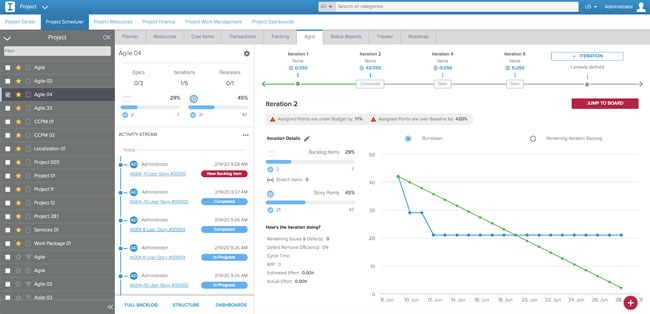 May 2020: No more time-consuming time tracking!
Applying the timesheets of team members into a project plan is necessary to keep progress up to date and to make any decisions required to keep a project on track. The reality, though, is that it can be time-consuming, and the impacts on planning may be difficult to analyze.
This release comes with a completely redesigned experience that will delight managers needing to go fast while staying on top of unexpected deviations in timesheet entries.
The new Homepage has been redesigned to give Sciforma users a quick analysis of specific situations, utilizing notes or revised remaining effort, and allows managers to update the timesheet status and their planning in just a few clicks.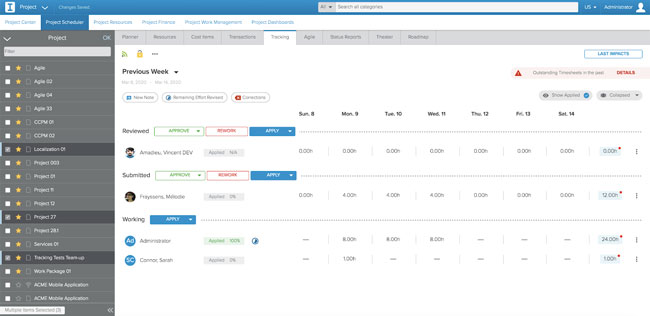 June-July 2020: Let's boost your collaboration style
Google Chat & Microsoft Teams Integration
To be successful, projects require perfect team coordination and communication. Over twenty actions in Sciforma can now automatically trigger notifications in Google Chat rooms and in Microsoft Teams.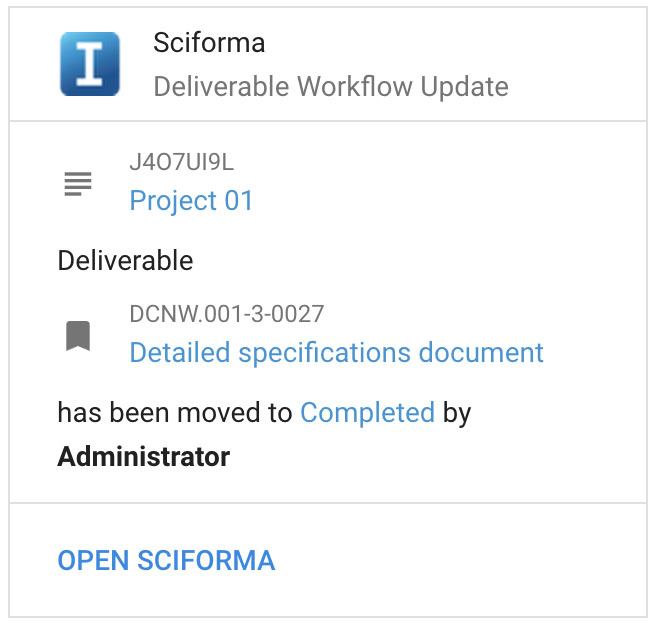 Want to see Sciforma's functionalities in action? Let's schedule a demonstration !