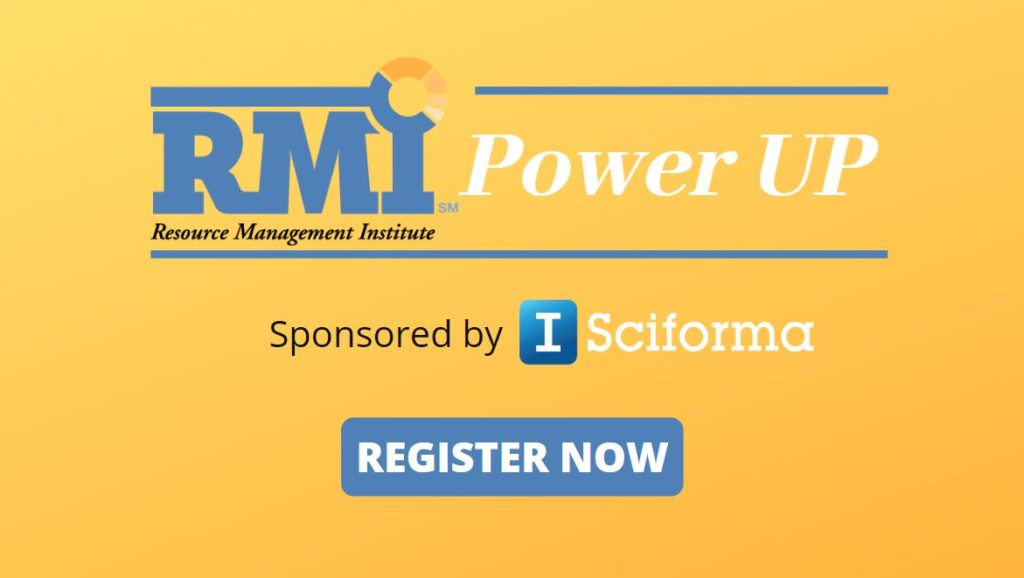 As a proud sponsor, Sciforma Project and Portfolio Management Software invites project management leaders and professionals to join RMI's (Resource Management Institute) Power UP session on Working in Mixed Project Methodology.
Date: September 2, 2020
Time: 11:30 AM – 12:00 PM (ET)
What is RMI?
RTM Consulting created the Resource Management Institute to provide the resource and workforce management community a vehicle to advance the discipline of resource and workforce management, and further the interests of the people who make up this community and the companies they work for.
What are RMI Power UP Sessions?
RMI Power UP is a quarterly educational webinar series covering resource management related topics.
RMI Power UP sessions are scheduled for 30 minutes with time for questions and general discussion following the presentation.
Power UP session entitles you to obtain .5 RMCP® PCU credit for attending.
What will the Working in Mixed Project Methodology Environments session cover?
Agile is part of our project world going forward – a necessity to be competitive. But there are many projects where waterfall or other methods are more appropriate. This 'mixed' methodology world has created new challenges for resource management professionals but there are answers. Join us as we discuss RMI best practice tips for working in mixed project methodology environments.
How can you sign up for this session?
Sign up for the FREE session here.

Meet Sciforma Project and Portfolio Management before the event. Discover how a ROBUST PPM tool can help centralize projects, and planning, in multiple methodologies (Agile, Waterfall, Critical Chain Project Management).
Find out more about Sciforma, request your demo.