Two weeks ago, PMI Montreal hosted their annual symposium and celebrated their 10th anniversary in an inspiring 2 days of learning and networking with other project professionals in the local Montreal area–with over 450 attendees each day. PMI Montreal Chapter is one of the largest chapters in the Canada area with more than 4,700 members.
Symposium Theme
The symposium theme: The project management agora. This year's most important event for project professionals and their teams.
And indeed it was for the Montreal area, with a jam packed agenda including trending topics in project management and business change. Ranging from AI, to digital transformation, to innovation and technology, attendees were able to attend engaging conferences to become inspired by their peers, exchange ideas, and have important discussions around their profession.
Symposium Takeaways
A key takeaway from the event was: the future of project management (or the future of the PMO). Whether enhanced by AI, supported by technology, or propelling innovation, it's interesting to see and learn about such an exciting time for project management professionals and PMOs to drive true change and connect teams within their organizations.
And of course to really drive this change, they discussed equally important topics like strategic planning, Agile, being reactive, and change management.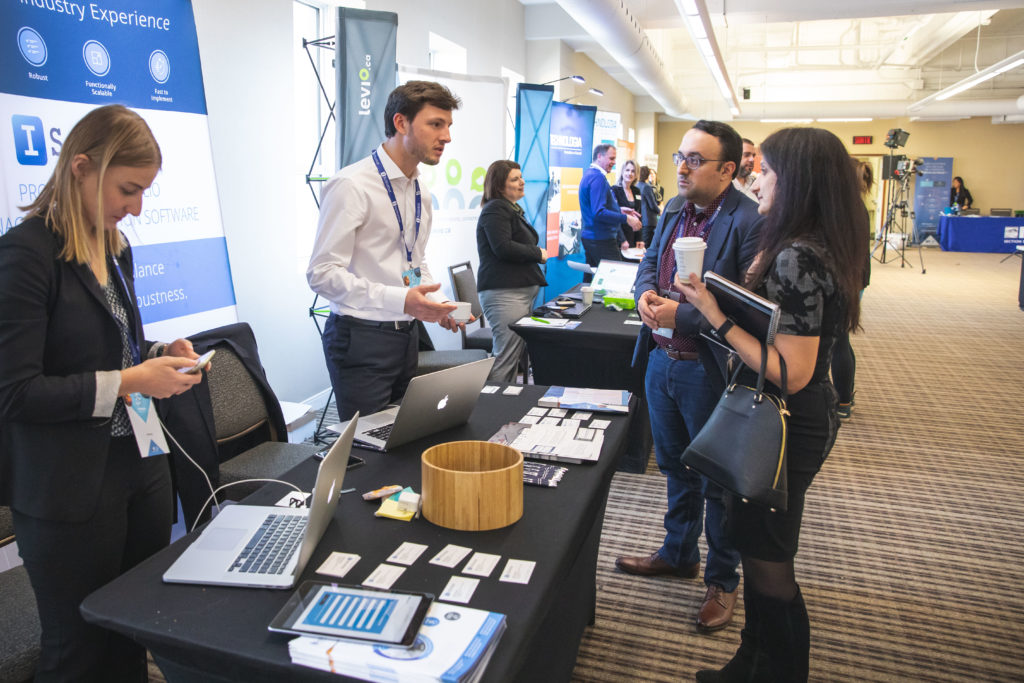 Sciforma at the PMI Montréal Symposium
At our Sciforma exhibit, we spoke with many project management professionals who expressed the current challenges they face in their journey toward the future state of project management and business change:
Having too many data repositories
Lacking visibility into project status, resources, and planning
Not having the data necessary for project prioritization
Inefficiency due to tedious reporting and gathering of data.
The PMI Montreal symposium provided true insights into the future of project management and the opportunity to discuss the trends, best practices, and solutions in order to achieve what is envisioned: connecting organizations through projects.